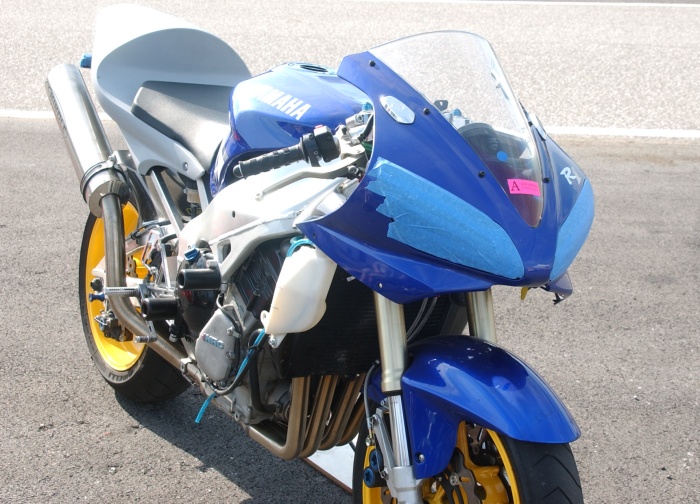 Click the buttons above to change the picture at the top of the page.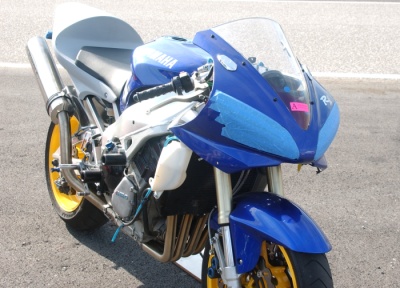 Yamaha YZF-R1 '01
This is my '01 R1 Yamaha. I built this bike mainly to take to the track and to do sketchy undisclosed street riding. It started as a total that I used as a donor for the rear end and engine. Almost replaced the entire bike other than those two items, but that was the idea. I got a brand new frame, and most of the used chassis parts I needed were in stock in my shop. This left plenty of room to add improved items. I also wanted a dependable bike. I got to scrutinize everything before it was installed.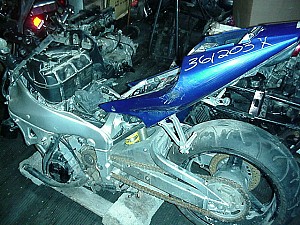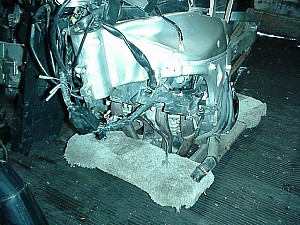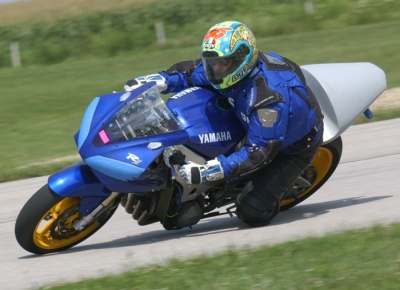 Quality Go - Turn - Stop...
I added aftermarket wave style brake rotors all the way around, revalved the suspension, and powder coated the wheels DOT Safety Yellow. The crashed bike had only 1500 miles so the motor needed no work and the carbs were super clean. I replaced the crankcase covers on both sides with NRC racing covers that are very hard to break open. Hindle stainless and titanium hi-mount header system exits the gasses. I left the motor stock, with the exception of mild tuning, for dependibility. Both frame and clutch cover protectors were added.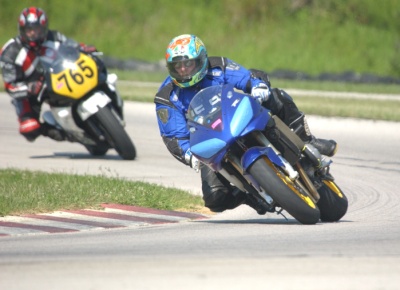 Track Time
I used a set of billet 20mm inset triple trees along with Vortex bars, and a GRP Steering stabilizer customized to work with the racing trees. All stainless steel and coated brake lines were added. Along with an all billet radial style master cylinder, along with a crash guard. Pro-Tek billet rearsets were used in place of stock units. Everything important is safety wired. Also the wiring for the lighting was tricked out to have a shut-off toggle. No painting. I do not use mids or lowers, upper and tank are stock blue, tail is primer one-piece fiberglass, and the front fender is a blue Suzuki fender I customized to fit (not a bad color match). My one superstition is not painting a bike your going to get sketchy on, of course that's just me and I am more into performance than bling.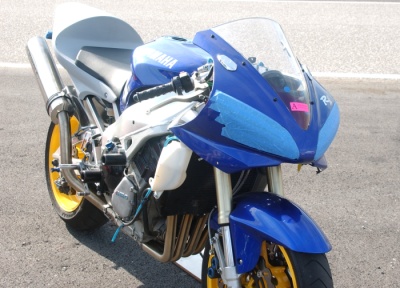 Thanks For Looking
Hope you enjoyed the pics. Probably be adding a few more detailed pics when I get time to take some. Would love to see your version of this bike, stock or not. Feel free to send pics if you want me to show them in our gallery.


Click Here to Go Back to
"My Bikes" Main Page