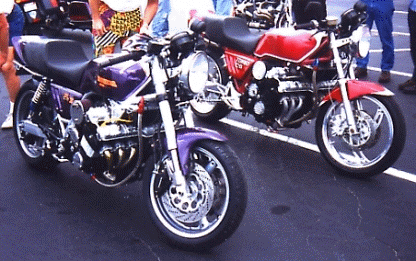 Honda CBX Turbo's
A pair of CBX six cylinders with turbos. Picture taken at Daytona '97 by Bill Leahy.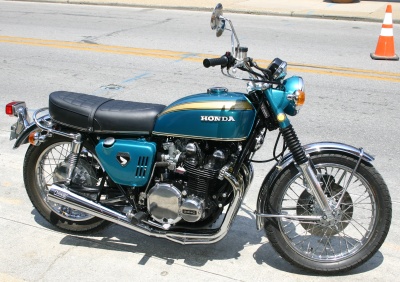 Honda '70 CB750K W/Z1 900 Motor
Gotta look twice at this one. Not just a really nice '70 CB750, but one with a '73 Z1 900 engine! Built by Tom Speagle of Indianapolis.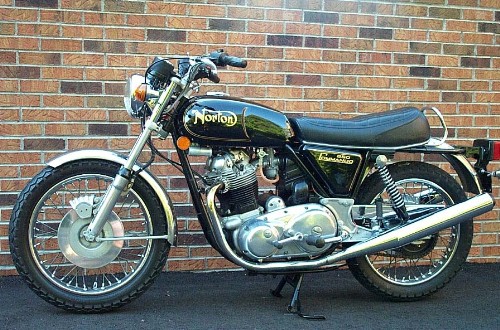 '75 Norton Commando 850
Sam Simon's 1975 Norton 850E Commando. This model different from all previous years because of left side shift set-up and electric start feature. This bike is totally stock with just 7K miles use-pristine throughout.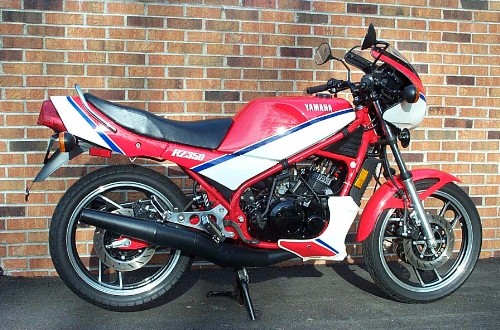 '83 RZ350 - Canadian
Sam Simon's 1983 Yamaha RZ350-Canadian model-Not available in the US until '85, this bike has just 600 miles.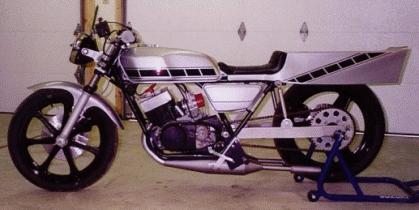 RD400 Pro Street Drag Bike
Sam Simon's Yamaha RD400 Drag Bike.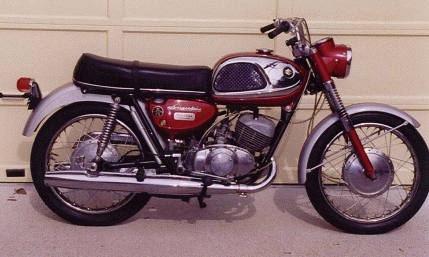 '66 Suzuki X6
Sam Simon's 1966 Suzuki X6 250 Hustler-the original first hi-performance street 2 stroke from Japan. 15 sec quarter mile times/95+ top speed. 6 speeds. This bike is complete and original,with just 7K miles use.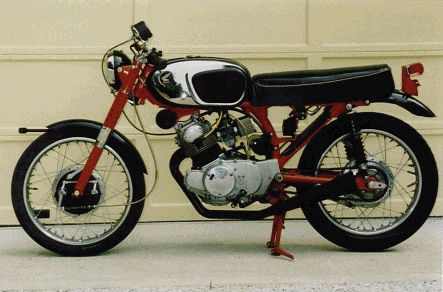 Honda CB160 Racer
Sam Simon's CB160 with a road race flavor.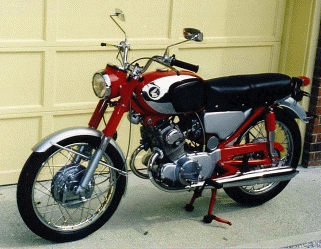 Honda CB160 Sport All Stock
Sam Simon's show quality CB160.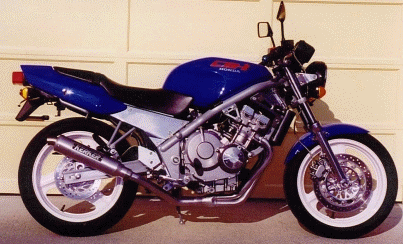 '89 Honda CB-1 400cc
Sam Simon's Honda CB-1 is a pristine example of this hard to find in the US bike.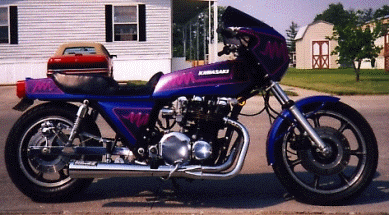 Kawasaki KZ1000D '78 Z1-R
Cool KZ1000 Z1-R in street drag trim.
Kawasaki KZ Drag Bike
Born Again Racing and their KZ1000 base motor full race 1500cc+ and Ninja style body. A great bunch of guys!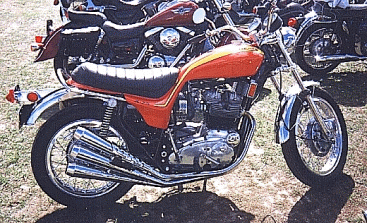 Triumph Trident
Beautiful example of a X-75 750 triple. Picture taken by Bill Leahy at Daytona in '97.
This is the end of this section