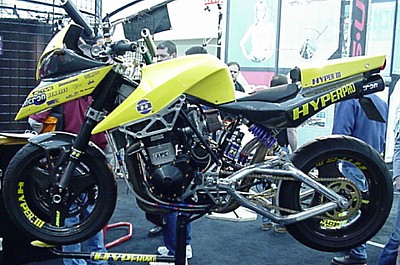 Exotic
This is a all custom fabricated masterpiece. The pictures were all taken in '02 at the Indianapolis Dealer Expo.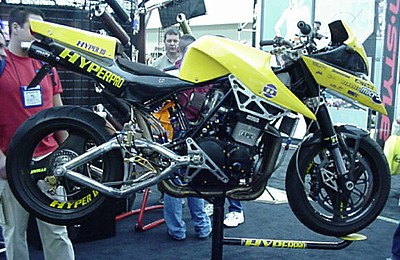 Called the Hyper 3
The builders of the bike made it in 2000 beginning with a GSXR1100. It now has a 200hp 1340cc motor!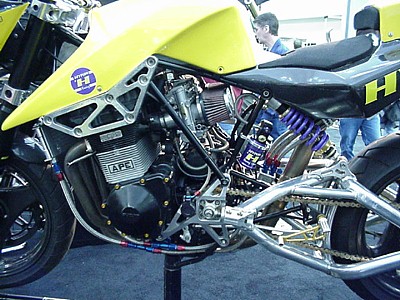 Trick Parts Everywhere
Hyperpro makes some of the coolest and well engineered suspension and chassis custom parts in the world. There is also a link in our "Links" page.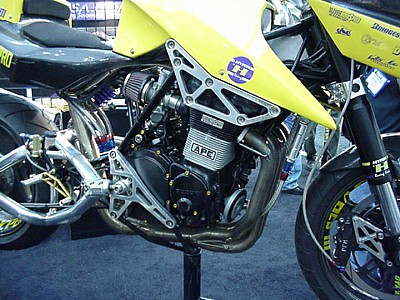 A Little Beyond Suspension
Everywhere you look on this bike you see something unique.

Back to Odd Bikes
Main Page
If you have some old pictures that are interesting and motorcycle related we would love to add them to this section. We can add whatever text you want as long as it is short and sweet.
cycle@newmotorcycleparts.com