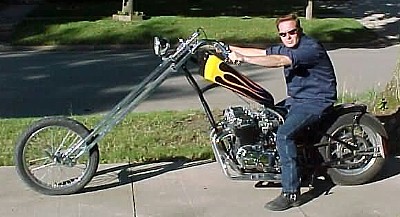 Honda CB750 SOHC Chopper
Keith Barnett sitting on his awesome Honda 750 Chopper.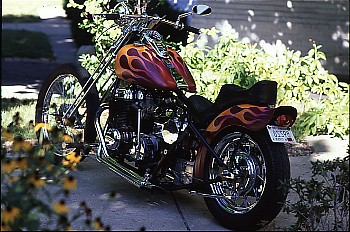 Honda '78 CB750 Chopper
Beautiful custom made chopper built by Zach in Indianapolis.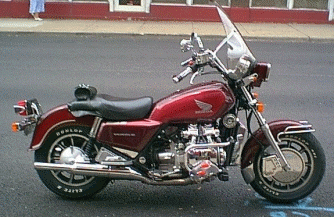 Honda GL1200 Custom Wing
James Carmer of Indianapolis built this excellent wing custom standard.
Kawasaki KZ1000A Drag Bike
Josh Holliday on his Holliday Drag Racing KZ1000 Kawasaki.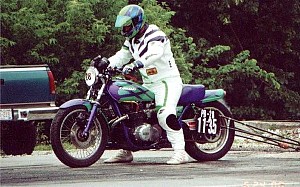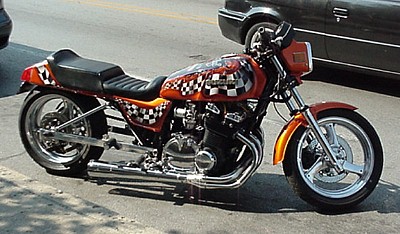 Suzuki GS1100E '81 Street Drag
Ron Redden's custom drag style GS1100E.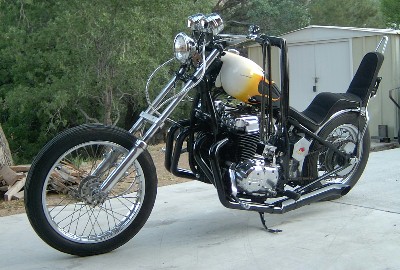 Honda CB750 SOHC Chopper
Very classic Honda 750 chopper. Built and owned by Dennis McGinnis.
Kawasaki KV75 '81 Monkey Bike
Random shot taken at a swap meet.