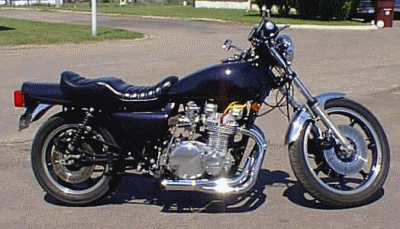 Kawasaki KZ1000B LTD '79
Ron Mahlke's street drag KZ1000 LTD.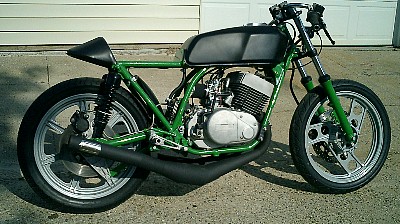 Yamaha RD400 Racer/Cafe
Brian Bongfeldts's tricked out RD400. Hand crafted by Brian. You can see his total progress by clicking below.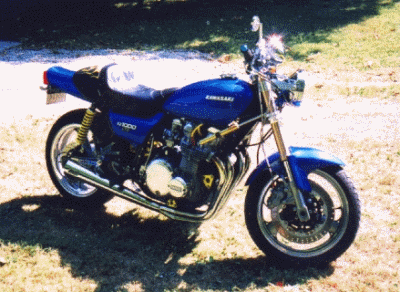 Kawasaki KZ1000B LTD
Jay Hoffman's KZ1000 Streetfighter with ZX9R front end and wheels, 95 YZF600 swingarm. All welding done by Morgan Fabrication Indianapolis.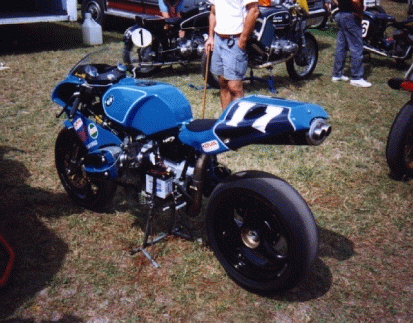 Daytona Pictures '97
A couple of pictures taken at Daytona in '97 by Bill Leahy. To the left is a very trick BMW road racer and below is a rare Benelli 900 6 cylinder.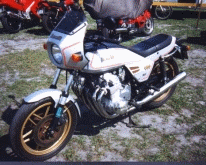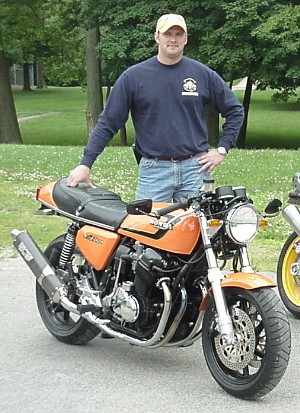 Honda '78 CB750F Super Sport
Beautiful 750 Super Sport Streetfighter built by Tim Shutters of Indianapolis.
See more Tims CB750F
*************Click Here************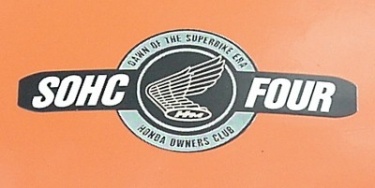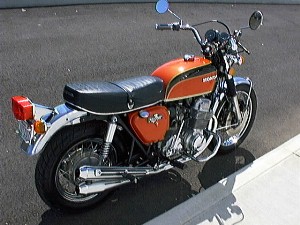 Honda '75 CB750K
Very stock Honda 750K. Owned by Tim Shutters.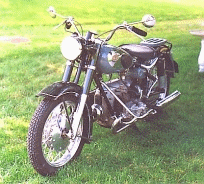 Zundapp
Beautiful Restored Zundapp owned by Bill Laehy of Indianapolis